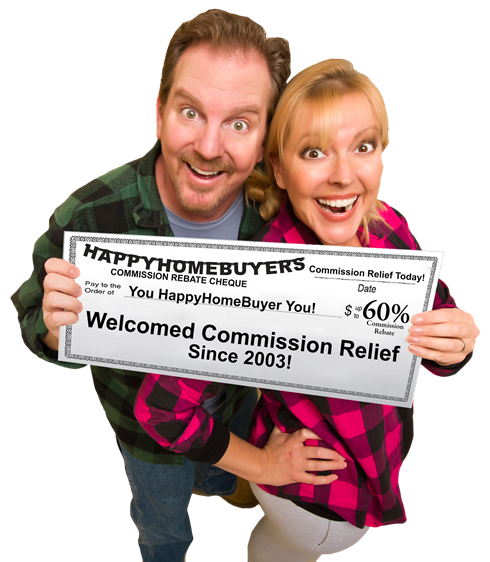 Welcomed Commission Relief Since 2003!
Whether you are Buying, or both Selling and Buying, celebrate substantial HappyHomeBuyer Realtor® Commission Rebates of up to 60% of my commission earned after Completion Date while representing you on your next property purchase of ANY competitor or developer MLS® or off market listing! I successfully partner with pre-qualified, focused and committed Home Buyers who drive bye and shortlist properties of interest identified from daily property Hotsheets tailored to your home search needs and emailed to your inbox up to 72 hrs in advance of appearing on public MLS®! When and where possible, my HappyHomeBuyer partners attend public Open Houses before engaging my Complete Buyer Offer Representation Services! Visit my Home Page Commission Calculators to calculate your welcomed *HappyHomeBuyer Commission Rebate options TODAY!
*All rebates apply to competitor and developer MLS® listings only, less gst. Rebate calculations are for illustration purposes only & based on a common industry standard cooperating buyer agent commission split of 3.22% on first $100,000 of final sale price/ 1.15% on balance. Actual rebate to buyer based on MLS® posted buyer agent commission of property purchased, which may be greater or less than illustrated by Commission Rebate Calculators.