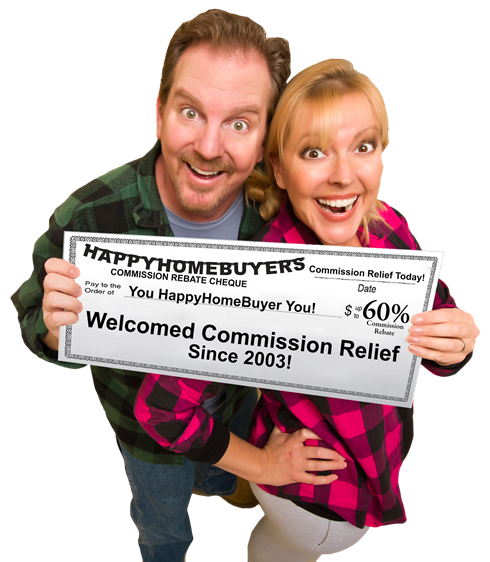 Welcomed Commission Relief Since 2003!
CELEBRATE
HAPPY HOME BUYER
Realtor® COMMISSION REBATE RELIEF ON YOUR NEXT PROPERTY PURCHASE! Whether you are Buying, or both Selling and Buying, celebrate substantial Realtor® commission rebates! I successfully partner with pre-qualified, focused and committed Home Buyers who identify, drive bye and shortlist properties of interest in advance of requesting scheduled viewings and engaging my Full Buyer Services! Visit my Commission Calculator page to calculate your welcomed
HappyHomeBuyer Commission Rebate
 options of up to 60% of my commission earned while representing you on your next property purchase of ANY competitor or developer MLS® or off market listing!